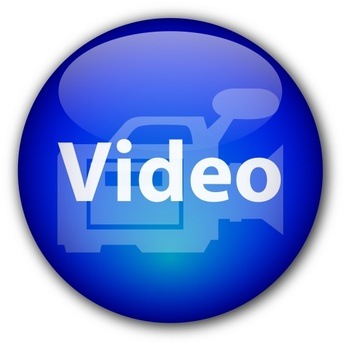 I've blogged about this many times.  Sure, anyone can go on camera, but how many can make it look genuine, authentic AND get their message across convincingly?  There are some nuances to it, nothing you can't learn with practice
Several years ago, I launched a bare-bones primer on how to create a better video built around the mnemonic B.L.I.N.K.
If you'd like to check it out, go to OnCamTips. (free)
This is not rocket surgery, and just like you had to get used to the sound of your own recorded voice, you CAN get comfortable with seeing yourself in video.
Lighting, and authenticity are the two biggest factors.  People don't mind if you make mistakes, as long as you're genuine about it….and lighting is cheap these days.
There are a gazillion websites extolling the virtues of video marketing (see above)…and new digital and online tools emerge seemingly every day that make the production of a video so so simple!  Check out WeVideo for starters.
I also like:
Video Editor – Movie Maker – Video Maker (kizoa.com)
VEED – Online Video Editor – Video Editing Made Simple
All your video needs in one place | Clipchamp

Let me know if I can help!
CourVO
Comments
comments