They say a true Irishman can discern between 75 shades of Green.  Now I know why.
AbbeyGlenn castle was a wonderful place to stay on the West Coast of Ireland, near Clifden,
We stood at the Cliffs of Moher but couldn't see a thing for all the driving rain and clouds.  Too bad, that was on the bucket list.
But the clouds also bring vistas like this: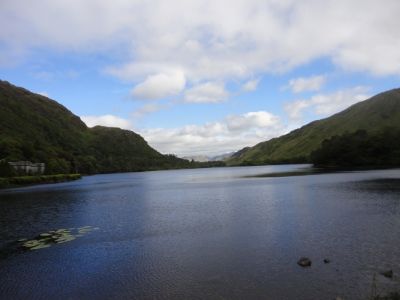 Today, the Ring of Kerry.
CourVO
Comments
comments