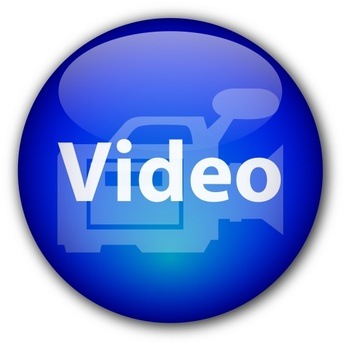 'Can't remember how many times I've mentioned here on Voice-Acting in Vegas that as a voice-actor, you can't afford to ignore video in your marketing.
I'm not saying necessarily a video of you voicing something (although many people seem fascinated with that)…but by using videos you've voiced to promote your work…on your website, on FaceBook, on Twitter, YouTube, Pinterest, a blog and more…much more.  The only caveat is to make sure you have permission from the people who paid you to do the spot….especially if it hasn't aired yet, or wasn't supposed to air in your market.
Over the last several months I had two experiences that spanned the spectrum of voicing to video.  One I was paid handsomely for by a commercial client, and the other I did pro-bono for a student in Romania who needed to complete a video for a college degree exam.
You can see them both below.  Honestly, I think I'm more proud of the student project…probably because it felt so good to do it.  I think the quality of the video production compares favorably to the commercial project (with doubtless a much smaller budget).
The student approached me out of nowhere with hat in hand.  Not having much on the calendar that day, I voiced his script on the spot, and sent it off to Romania.  He was unbelievably grateful…did a wonderful job with the presentation, and I made a forever friend.  Who knows, he may really make a commercial success of his student project, which you can see here on the TimeIn website.
I'd love to know what you think of the comparison.
First, the commercial spot:  (double-click to play)

Now here's the student project:
CourVO
Comments
comments