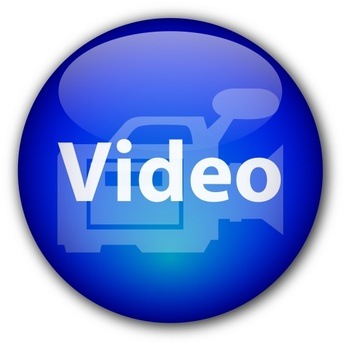 More and more, I find myself editing video.  I don't know why I find that worth mentioning…I've been in TV 30 years…but never have I felt the incursion of video in my world like I do now.
In a previous life, video was always something on TV, and one could always choose to turn it off.
But there's almost no opting out of video these days.  It's all over Social Media sites: esp. FaceBook, and Twitter (YouTube, duh!).  But it's also in blogs, all over the regular websites I use, and on my smartphone.
EDITING!
Which means a guy almost has to be proficient at EDITING video to get by these days.  At last count there are about 5,453,678 video editing software suites out there.  A certain (ahem) Adobe product keeps getting mentioned, or Sony Vegas.  TechSmith's CamTasia is the undisputed king of capturing on-screen video…and Version 7.0 is a very full-featured video/audio editor too.
All of the above allow audio editing in a dismissive sort of way.  Sony Vegas will let you pop out the audio and edit it as a wave file in Sony SoundForge, which is nice.
UNMITIGATED ENDORSEMENT
But in my experience,  none of them hold a candle to Serif MoviePlus X3 in terms of features/price.  I've mentioned Serif a number of times on this blog.  The UK-based firm has excellent Desktop Publishing, Photo-editing, Web-Authoring, and Digital Drawing programs that in my mind are hands-down the best bargain anywhere.  I don't say that lightly.  I've used ALL those programs for years, and for the price, nothing comes close that I can tell.
Serif Movie Plus X3 is rich with features, and very intuitive to use.  Output goes to DVD or file, or YouTube…extremely customizable…I could go on and on.
MATCHING AUDIO & VIDEO
But HERE'S a great program if you need to save yourself the time-consuming labor of matching sound to video accurately without having to painstakingly do a frame-by-frame match over several video cuts: PLURALEYES by Singular Software.
According to its own website, PluralEyes: "…saves hours in post-production for multi-camera edits, dual-system audio or multi-take workflows such as music videos. It automatically synchronizes all your audio and video clips without the need for timecode, clappers or any special preparation…"
PluralEyes comes in versions compatible with FinalCut Pro, Premiere Pro, and Vegas Pro.  I have NOT used this product, but if it works half as good as they say it does, it's probably worth the $149.  You can go to their website and get a fully functional version to try for 30 days.  Not bad.
Let me know if you've used it.
CourVO
Comments
comments